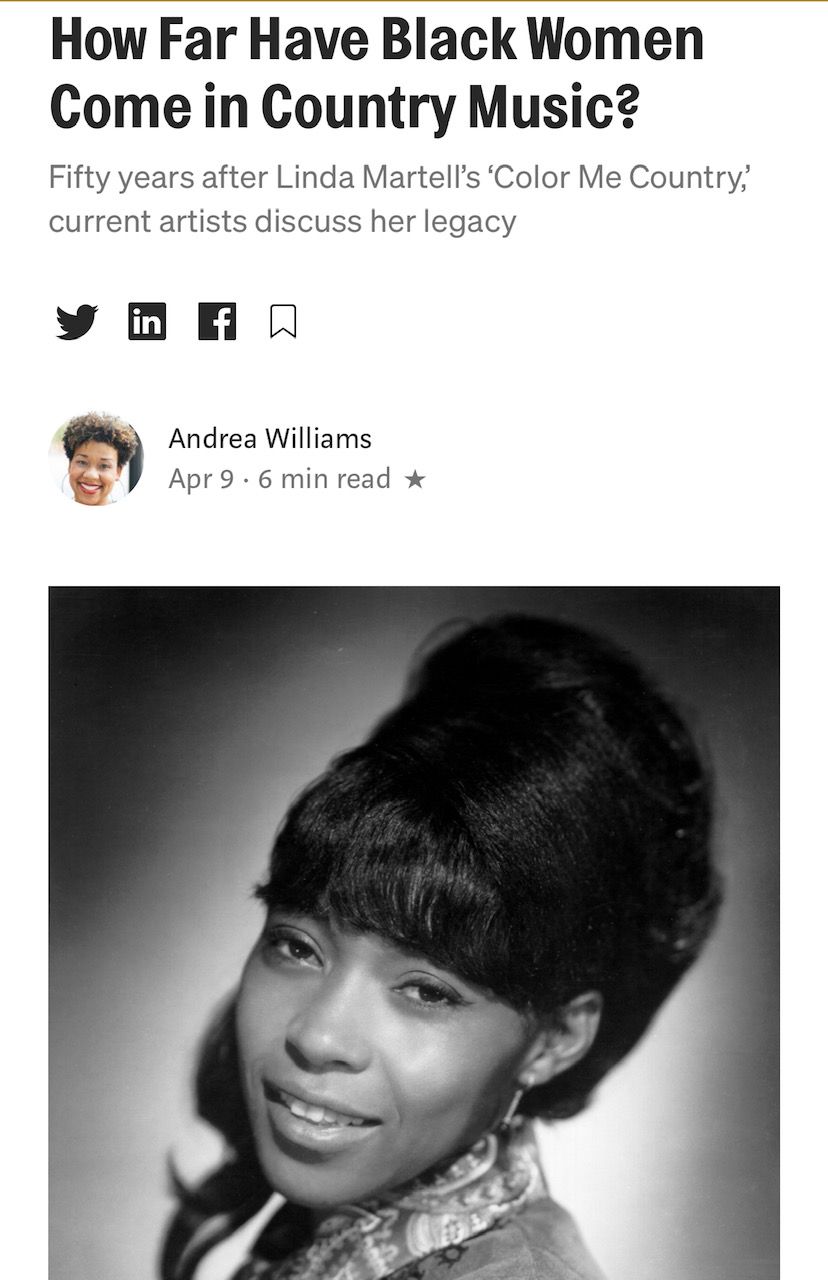 A HUGE thank you to Andrea Williams, Mickey Guyton, and Zora Magazine for speaking with me about my past experiences in Country Music.
"... I just want people to know that we, as Black people, have a stake in country music. Black people have been here since the beginning; just do your research." - Rissi Palmer
You can read the article HERE.